AI Ethics
IEEE CertifAIEd
Assessor Training
Please signup for new trainings planned
for January, March, May, July, September, November 2023
Time zones: UTC, EST, CST
Special Offer for First Movers
Learn how to address social responsibility in autonomous intelligent systems while improving your current business model: join a community of like-minded AI Ethics experts in mastering the IEEE CertifAIEd™ approach.
Training objectives
This course has been developed for
IEEE CertifAIEd Authorized Assessors
who perform assessments or review cases for certification in AI Ethics.
Participants will learn to assess Autonomous and Intelligent Systems (AIS) for their conformity to ethical privacy, transparency, accountability, and algorithmic bias criteria required by the IEEE CertifAIEd Program.
This training is an integral first step to become recognized as an IEEE CertifAIEd Authorized Assessor.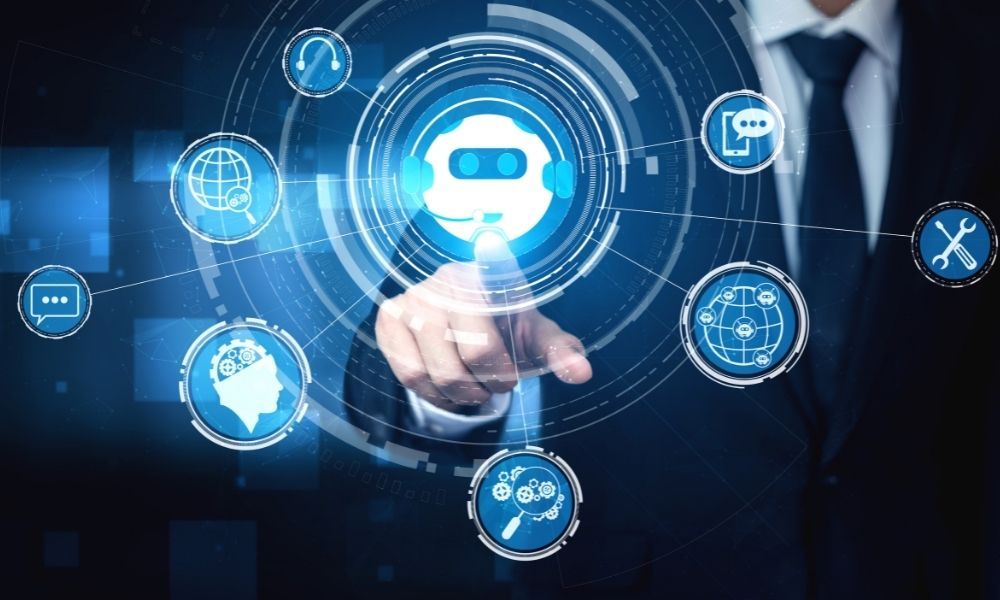 Who is the training for?
There are no prerequisites for attending the training, however, participants with a background in ethics, artificial intelligence, standards, certification programs and conformity assessment will benefit most.
Participation is encouraged for those interested in advancing their knowledge in AI Ethics Certification, including:
Compliance Officers, Governance Managers, Business Analyst, AI Engineer, Machine Learning Engineer, Data Analyst, Data Engineer, Data Scientist, Data Architect, Product Managers, Technology Consultants, Data Protection Managers, Quality Managers, Risk Managers, Software Developers, System Administrators, Purchasing Managers, Management Consultants, Information Security Managers, Process Auditors
Why CertifAIEd™ training?
This training is developed as a part of
IEEE's approach to Ethics in AIS.
Participants will learn about the importance of a mark that distinguishes achieving ethical criteria for AIS products, services, and systems, how to assess the ethicality of an AIS, and how to get it recognized in the field with a mark of ethics that meet ethical criteria
.
IEEE CertifAIEd offers a comprehensive suite of criteria to evaluate and assess AIS products, services, or systems against specific ethical requirements to foster trust and advance technology for the benefit of humanity.
It offers a framework to contextualise AI Ethics criteria for an application helping to deliver a more trustworthy experience for users.

Successful completion of the IEEE CertifAIEd Authorized Assessor training is an essential aspect of becoming an IEEE CertifAIEd Authorized Ecosystem Collaborator.
Training outcomes
From initial awareness to in-depth understanding of certification criteria, the methodology and the ecosystem, you will:
undergo training in the key principles of AI Ethics and the IEEE CertifAIEd criteria and certification process
obtain a deep understanding of how to scrutinize products, services, and systems from an ethical perspective
learn about the importance of having a mark that distinguishes AIS products, services, and systems that meet ethical criteria
gain knowledge of the fundamental concepts and processes that are the basis of profiling, assessment, and certification activities
Upon successful completion of the training and exam, trainees are eligible to apply to become IEEE CertifAIEd Authorized Assessors. They will then have to fulfill the Assessor Ethics Competence requirements.
Training content
Why act now & Background of the CertifAIEd program

Introduction of the IEEE AI Ethics Certification System

Transparency Criteria

Use Case Analysis for Transparency

Learning Check for Transparency
Accountability Criteria

Use Case Analysis for Accountability

Algorithmic Bias Criteria

Use Case Analysis for Algorithmic Bias

Learning Check for Accountability and Algorithmic Bias
Ethical Privacy Criteria

Use Case Analysis for Ethical Privacy

Additional Use Case Analysis for "selected criteria"

Q&A session for any open issues

Learning Check for Privacy
Introduction to Assessment and Certification

Assessment Tools and Resources

Simulation of an Assessment

Final Exam-Virtual Environment Setup

Conducting Practical Check

Closing the Training and the Next Steps
Training delivery
The sessions are designed as Virtual Instructor-Led Training (VILT) and include online training, interactive learning, self-study assessments on real-life cases, and learning checks during and at the end of the course.

Instructor-led training sessions will take place between:
09:00 am - 05:30 pm UTC (Coordinated Universal Time)
09:00 am – 05:30 pm CST (China Standard Time)
09:00 am - 05:30 pm EST (Eastern Standard Time)



Training instructors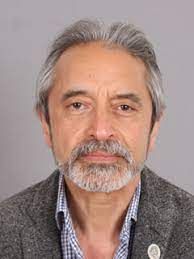 Instructor
Prof. Ali Hessami
Ali Hessami is currently the Director of R&D and Innovation at Vega Systems, London, UK. He has an extensive track record in systems assurance and safety, security, sustainability, knowledge assessment/management methodologies.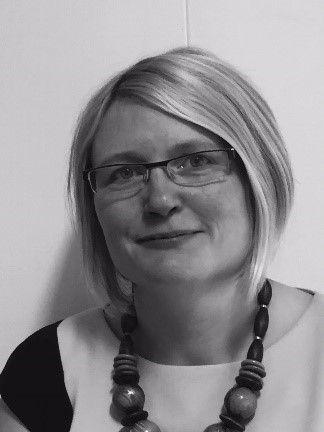 Instructor
Patricia Shaw


LLB(Hons), LLM, FRSA,
CEO and Founder of Beyond Reach Consulting Limited, UK
Trish advises and trains organisations internationally on Responsible AI (AI/data ethics, policy, governance), and Corporate Digital Responsibility.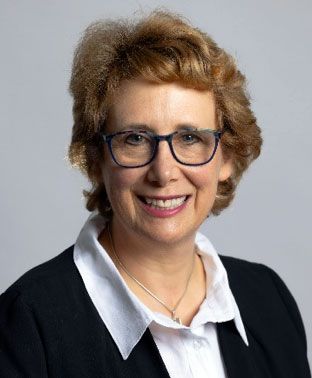 Instructor
Ruth Lewis


BsC Electrical Engineering, Graduate Diploma Digital Communications, MsC Strategic Foresight
Principal of Technology Foresight
Ruth is an experienced strategic IT consultant, qualified futurist and professional engineer with 30+ years of experience. She is the Chair of the IEEE Society on Social Implications of Technology (SSIT) Standards Committee.
What does our Alumni say about the training?
#unique | #comprehensive | #practical #whatweneednow
LUIS ANDREJ FAJARDO
AIOps/MLOps Engineer,
AI Entrepreneur
LAMIC Research Group
BOGOTA

"The IEEE CertifAIEd Assessor Training is a complementary effort to the IEEE 7000 Standards, which help me to digest vital core Concepts of Operations for Ethically Aligned Solutions to achieve trustworthy AI. Through a use cases approach, I understood a way to identify key elements that act as drivers and inhibitors during the entire Life Cycle of Autonomous and Intelligent Systems Development. After taking this program, I consider upfront Transparency, Accountability, and Algorithmic Bias Reduction as a must to keep in mind in all AIOps, MLOps, Data Analytics in the Cloud, and IT solutions (in research and industry fields) that I am involved."
CHRISTIAN GASSER
Manager Technologie & Innovation
OVE Österreichischer Verband für Elektrotechnik
AUSTRIA
"The IEEE CertifAIEd training provides a holistic understanding of the AI certification process and highlights the importance of trustworthy AI to our society."
Doruk Ozulu
Managing Director EFOSS Consulting, Trade and Industrial Corp.
CANADA
"IEEE CertifAIEd training has been successful in providing effective insights into ethical evaluation of AI products and services using the framework and foundational requirements designated by IEEE on AI Ethics. The training not only transferred the required theoretical knowledge to the participants, but also the opportunity to practice a reasonable level of assessment examples utilizing a multitude of use-cases from a variety of sectors."
Need further help?
For further information and guidance go to
Ali Hessami is currently the Director of R&D and Innovation at Vega Systems, London, UK. He has an extensive track record in systems assurance and safety, security, sustainability, knowledge assessment/management methodologies. He has a background in the design and development of advanced control systems for business and safety-critical industrial applications.
Hessami represents the UK on the European Committee for Electrotechnical Standardization (CENELEC) & International Electrotechnical Commission (IEC) – safety systems, hardware & software standards committees. He was appointed by CENELEC as convener of several Working Groups for review of EN50128 Safety-Critical Software Standard and update and restructuring of the software, hardware, and system safety standards in CENELEC.

Ali is also a member of Cyber Security Standardisation SGA16, SG24, and WG26 Groups and started and chairs the IEEE Special Interest Group in Humanitarian Technologies and the Systems Council Chapters in the UK and Ireland Section. In 2017 Ali joined the IEEE Standards Association (SA), initially as a committee member for the new landmark IEEE 7000 standard focused on "Addressing Ethical Concerns in System Design." He was subsequently appointed as the Technical Editor and later the Chair of P7000 working group. In November 2018, he was appointed as the VC and Process Architect of the IEEE's global Ethics Certification Programme for Autonomous & Intelligent Systems (ECPAIS).
Trish advises and trains organisations internationally on Responsible AI (AI/data ethics, policy, governance), and Corporate Digital Responsibility.
Patricia has 20 years' experience as a lawyer in data, technology and regulatory/government affairs and is a registered Solicitor in England and Wales, and the Republic of Ireland. She has authored and edited several works on law and regulation, policy, ethics, and AI.
She is an expert advisor on the Ethics Committee to the UK's Digital Catapult Machine Intelligence Garage working with AI startups, is a Maestro (a title only given to 3 people in the world) and expert advisor "Maestro" on the IEEE's CertifAIEd (previously known as ECPAIS) ethical certification panel, sits on IEEE's P7003 (algorithmic bias)/P2247.4 (adaptive instructional systems)/P7010.1 (AI and ESG/UN SDGS) standards programmes, is a ForHumanity Fellow working on Independent Audit of AI Systems, is Chair of the Society for Computers and Law, and is a non-exec director on the Board of iTechlaw and on the Board of Women Leading in AI. Until 2021, Patricia was on the RSA's online harms advisory panel, whose work contributed to the UK's Online Safety Bill.
Trish is also a linguist and speaks fluently English, French, and German.
In 2021, Patricia was listed on the
10
0 B
rilliant Wo
men in AI Ethics™
and
named on
Computer Weekly's longlist as one of the Most Influential Women in UK Technology in 2021.
Ruth Lewis
, Bachelor of Engineering (Electrical), Graduate Diploma Digital Communications, Master of Strategic Foresight Ruth is an experienced strategic IT consultant, qualified futurist and professional engineer based in Melbourne, Australia, having worked across many industries, sectors and technologies with a particular focus on the innovative and ethical use of digital technology in business and in society.
Ruth's career has spanned 30 years developing and designing IT solutions for her clients, as a network engineer, senior technical consultant, solutions architect, business analyst and Technology Foresight professional. Her expertise is in introducing new technologies to business, creating managed services and creating innovative governance models within organisations.
Ruth's passion is to work towards the ethical and sustainable development and use of technology for the good of society, enabling her clients to make wise and informed decisions and investments today to enable their preferred futures.
Ruth is the Chair of the IEEE Society on Social Implications of Technology (SSIT) Standards Committee, is a member of the IEEE Standards Association's AsiaPac Regional Advisory Group, is the Standards Coordinator for the IEEE SSIT Australia and IEEE Victorian Section, and was an active contributing member of the IEEE 7000TM-2021 Standard Model Process for Addressing Ethical Concerns during System Design.
Linkedin Profile
Eleanor 'Nell' Watson
is an interdisciplinary researcher in emerging technologies such as machine vision and A.I. ethics. She helped to pioneer deep machine vision systems at her startup QuantaCorp. Now, her work primarily focuses on protecting human rights and putting ethics, safety, and the values of the human spirit into technologies such as Artificial Intelligence.
Nell serves as Chair & Vice-Chair respectively of the IEEE's ECPAIS Transparency Experts Focus Group, and the 7001 Transparency of Autonomous Systems committee on A.I. Ethics & Safety, working to help safeguard algorithmic trust. More recently, as Chari of the IEEE P3152 Working Group, she is leading the development of signs and symbols to help the public understand whether they are dealing with a human or a machine, or some combination.
She also chairs
EthicsNet.org
, a community teaching prosocial behaviors to machines,
CulturalPeace.org
, which is crowd-crafting Geneva Conventions-style rules for cultural conflict. Her public speaking has inspired audiences to work towards a brighter future at venues such as The World Bank, The United Nations General Assembly, and The Royal Society.
Nell serves as an Executive Consultant on philosophical matters for Apple, as well as serving as Senior Scientific Advisor to The Future Society, and Senior Fellow to The Atlantic Council. She also holds Fellowships with the British Computing Society and Royal Statistical Society, among others.
Created with