Welcome to ETHOS AI
Your ETHICAL and COMPETENT Partner for EU AI Act Compliance
At ETHOS AI, our vision is to create an AI-powered world that upholds the highest standards of ethics, transparency, and accountability. Our mission is to guide organizations in navigating the intricate landscape of AI ethics and compliance, ensuring that they not only meet regulatory requirements but also drive innovation through responsible AI practices.
Who

We Serve
We partner with organizations of all sizes, across industries, who seek consulting and training support to ensure compliance with the EU AI Act. From startups to established enterprises, our services are tailored to meet the unique needs of each client.
1
Pre-Audit Consulting for EU AI Act Compliance
Prepare for upcoming audits under the EU AI Act with our expert guidance. We assist organizations in ensuring that their AI systems align seamlessly with the Act's transparency, accountability, and risk assessment standards. Gain a competitive edge by proactively addressing compliance gaps.
2
AI Governance Frameworks, Policy, and Regulation
Navigate the intricate terrain of AI governance with ease. Develop holistic AI governance frameworks that align meticulously with the EU AI Act's requirements. Our guidance ensures accountability, risk assessment, and regulatory compliance are at the heart of your AI endeavors.
3
Ethical AI Strategy Development
Forge a path to responsible AI with our strategic guidance. Craft AI strategies that incorporate ethical considerations, harmonizing effortlessly with the principles outlined in the EU AI Act. Align your AI initiatives with ethical principles while driving innovation.
4
Proactive Risk Assessment for EU AI Act Compliance
Stay ahead of compliance challenges with our proactive risk assessment. Our assessments identify potential compliance gaps and provide effective strategies to address them. Elevate your AI's ethical integrity with strategic risk management.
5
International Audits and Assessment for AI Ethics Compliance
Ensure global ethical standards shape your AI solutions. Our expert assessments evaluate your AI systems against required ethical standards, boosting transparency, compliance, and trustworthiness in your offerings.
6
GDPR Compliance Audits for AI
Integrate data protection seamlessly into your AI solutions. Our audits ensure AI systems align with GDPR regulations, safeguarding data privacy and compliance. Trust in your AI's ethical practices, both in data protection and privacy.
7
Ethical Data Quality Audit
Fortify your AI's foundation with our data quality audit. Identify biases, inaccuracies, and ethical concerns within your data to ensure the integrity and transparency of your AI systems.
Why Choose ETHOS AI
Diverse Expertise:

Our AI Ethics Team is a dynamic blend of experts across various capability areas including Data, Machine Learning, Legal, and Ethics. With this comprehensive approach, we provide multifaceted solutions that encompass the entire spectrum of AI ethics and compliance.

Gender Diversity:

Notably, our AI Ethics Team proudly comprises more than 50% accomplished female experts. This diversity fuels innovation and provides a well-rounded approach to AI ethics and compliance.

Global Reach:

Spanning across international locations, our team brings together insights from various regions, enabling us to address the nuanced challenges of AI ethics and compliance on a global scale.

Pioneering Standards:

We take pride in being one of the pioneering teams that actively co-developed international standards and certification programs in AI ethics, including those for the EU AI Act. Our core competence lies in ensuring that organizations are prepared to meet these standards seamlessly.
Or Contact Us: [email protected]
Our Achievements
Designed the Assessor Training for the IEEE CertifAIed Program, an internationally recognized standard and certification initiative focusing on ethical AI in line with the EU AI Act.
Coordinated and executed trainings for four global cohorts, offering virtual instructor-led sessions complemented by a concluding examination.
Acknowledged as thought leaders in AI ethics, frequently contributing insights to esteemed industry journals and speaking at conferences.
Established a global network comprising AI Ethics professionals such as Consultants, Lecturers, Trainers, Auditors, Assessors, and Developers.
Training instructors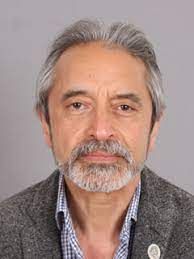 Instructor
Prof. Ali Hessami
Director of R&D and Innovation at Vega Systems, London, UK.
Ali Hessami is currently the Director of R&D and Innovation at Vega Systems, London, UK. He has an extensive track record in systems assurance and safety, security, sustainability, knowledge assessment/management methodologies.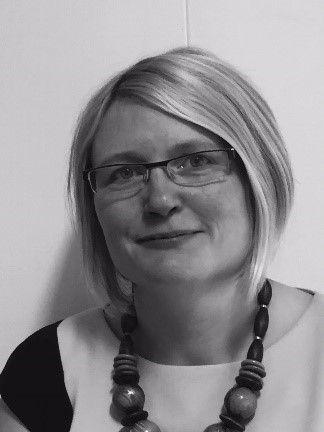 Instructor
Patricia Shaw

LLB(Hons), LLM, FRSA,
CEO and Founder of Beyond Reach Consulting Limited, UK
Trish advises and trains organisations internationally on Responsible AI (AI/data ethics, policy, governance), and Corporate Digital Responsibility.
Our

Cooperation Partners
We have been collaborating with pioneering teams and organizations in the AI Ethics field since inception. We are dedicated to assembling the right experts for your teams, tailored to your specific requirements. Here are some of our esteemed cooperation partners for the consulting and training projects:
Ready to Embrace Ethical Excellence?
Join the forefront of responsible AI innovation with ETHOS AI. We're dedicated to helping organizations like yours navigate the complex regulatory landscape while fostering ethical AI development. Contact us today to learn more about how we can empower your AI journey.
Trish advises and trains organisations internationally on Responsible AI (AI/data ethics, policy, governance), and Corporate Digital Responsibility.
Patricia has 20 years' experience as a lawyer in data, technology and regulatory/government affairs and is a registered Solicitor in England and Wales, and the Republic of Ireland. She has authored and edited several works on law and regulation, policy, ethics, and AI.
She is an expert advisor on the Ethics Committee to the UK's Digital Catapult Machine Intelligence Garage working with AI startups, is a Maestro (a title only given to 3 people in the world) and expert advisor "Maestro" on the IEEE's CertifAIEd (previously known as ECPAIS) ethical certification panel, sits on IEEE's P7003 (algorithmic bias)/P2247.4 (adaptive instructional systems)/P7010.1 (AI and ESG/UN SDGS) standards programmes, is a ForHumanity Fellow working on Independent Audit of AI Systems, is Chair of the Society for Computers and Law, and is a non-exec director on the Board of iTechlaw and on the Board of Women Leading in AI. Until 2021, Patricia was on the RSA's online harms advisory panel, whose work contributed to the UK's Online Safety Bill.
Trish is also a linguist and speaks fluently English, French, and German.
In 2021, Patricia was listed on the
10
0 B
rilliant Wo
men in AI Ethics™
and
named on
Computer Weekly's longlist as one of the Most Influential Women in UK Technology in 2021.
Ali Hessami is currently the Director of R&D and Innovation at Vega Systems, London, UK. He has an extensive track record in systems assurance and safety, security, sustainability, knowledge assessment/management methodologies. He has a background in the design and development of advanced control systems for business and safety-critical industrial applications.
Hessami represents the UK on the European Committee for Electrotechnical Standardization (CENELEC) & International Electrotechnical Commission (IEC) – safety systems, hardware & software standards committees. He was appointed by CENELEC as convener of several Working Groups for review of EN50128 Safety-Critical Software Standard and update and restructuring of the software, hardware, and system safety standards in CENELEC.

Ali is also a member of Cyber Security Standardisation SGA16, SG24, and WG26 Groups and started and chairs the IEEE Special Interest Group in Humanitarian Technologies and the Systems Council Chapters in the UK and Ireland Section. In 2017 Ali joined the IEEE Standards Association (SA), initially as a committee member for the new landmark IEEE 7000 standard focused on "Addressing Ethical Concerns in System Design." He was subsequently appointed as the Technical Editor and later the Chair of P7000 working group. In November 2018, he was appointed as the VC and Process Architect of the IEEE's global Ethics Certification Programme for Autonomous & Intelligent Systems (ECPAIS).
Eleanor 'Nell' Watson
is an interdisciplinary researcher in emerging technologies such as machine vision and A.I. ethics. She helped to pioneer deep machine vision systems at her startup QuantaCorp. Now, her work primarily focuses on protecting human rights and putting ethics, safety, and the values of the human spirit into technologies such as Artificial Intelligence.
Nell serves as Chair & Vice-Chair respectively of the IEEE's ECPAIS Transparency Experts Focus Group, and the 7001 Transparency of Autonomous Systems committee on A.I. Ethics & Safety, working to help safeguard algorithmic trust. More recently, as Chari of the IEEE P3152 Working Group, she is leading the development of signs and symbols to help the public understand whether they are dealing with a human or a machine, or some combination.
She also chairs
EthicsNet.org
, a community teaching prosocial behaviors to machines,
CulturalPeace.org
, which is crowd-crafting Geneva Conventions-style rules for cultural conflict. Her public speaking has inspired audiences to work towards a brighter future at venues such as The World Bank, The United Nations General Assembly, and The Royal Society.
Nell serves as an Executive Consultant on philosophical matters for Apple, as well as serving as Senior Scientific Advisor to The Future Society, and Senior Fellow to The Atlantic Council. She also holds Fellowships with the British Computing Society and Royal Statistical Society, among others.
Ruth Lewis
, Bachelor of Engineering (Electrical), Graduate Diploma Digital Communications, Master of Strategic Foresight Ruth is an experienced strategic IT consultant, qualified futurist and professional engineer based in Melbourne, Australia, having worked across many industries, sectors and technologies with a particular focus on the innovative and ethical use of digital technology in business and in society.
Ruth's career has spanned 30 years developing and designing IT solutions for her clients, as a network engineer, senior technical consultant, solutions architect, business analyst and Technology Foresight professional. Her expertise is in introducing new technologies to business, creating managed services and creating innovative governance models within organisations.
Ruth's passion is to work towards the ethical and sustainable development and use of technology for the good of society, enabling her clients to make wise and informed decisions and investments today to enable their preferred futures.
Ruth is the Chair of the IEEE Society on Social Implications of Technology (SSIT) Standards Committee, is a member of the IEEE Standards Association's AsiaPac Regional Advisory Group, is the Standards Coordinator for the IEEE SSIT Australia and IEEE Victorian Section, and was an active contributing member of the IEEE 7000TM-2021 Standard Model Process for Addressing Ethical Concerns during System Design.
Linkedin Profile
Created with